Introduction
BB Glow CC Glow: Can you imagine waking up every morning with a perfect face? Without dark circles, spots, a homogeneous tone, hydrated and luminous skin, and all this, without doing anything! Pardon if I told you that you could make this dream come true.
The mornings of getting up half an hour earlier to go through plating and painting are over thanks to one of the most innovative facial treatments from Korea. And that has become a trend in all beauty centers in Spain. The CC Glow or also known as BB Glow.
BB Glow" and "CC Glow" are both beauty treatments that have gained popularity in recent years, particularly in the skincare and cosmetics industry. They are designed to improve the appearance of the skin by providing a smoother and more even complexion.
ALSO READ: ULTRASONIC PEELING
What is the CC Glow or BB Glow Treatment?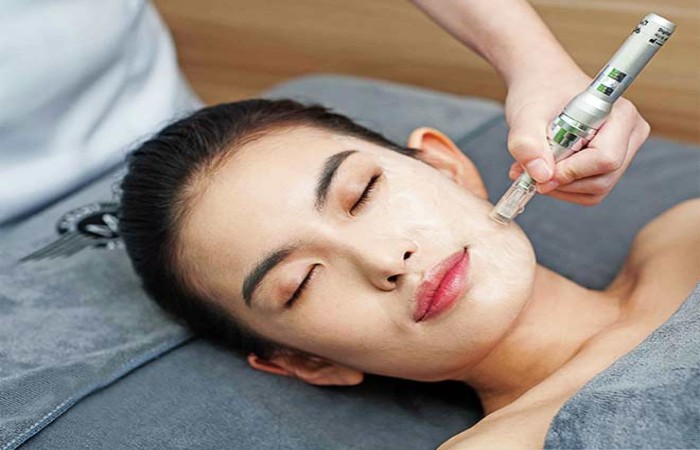 This pioneering technique in the treatment and care of the dermis is a non-invasive therapy. That uses the highest micro-needling technology through the use of the derma pen system with nanoneedles. Facilitating the penetration of natural active ingredients and nutrients into the stratum carenum of the skin.
This system stimulates the production of elastin and collagen. Reducing skin imperfections such as wrinkles, blemishes, scars, dark circles, open pores, etc. The active ingredients used. Such as hyaluronic acid, vitamin E, and peptides, also help to regenerate skin cells, deeply hydrate them and improve their natural shine. In contrast, natural pigments give the skin tone and make-up effect—natural permanent.
This treatment is also use in the lip area, known as CC Glow Lips. It provides the lips with lasting pigmentation and powerful nutrition. Making them look hydrated and voluminous.
What are the Benefits of CC Glow?
The greatest amazing thing about this treatment is that the results can already be seen from the first session, although to maintain them over time, it is recommend to carry out at least 3 or 4 sessions once every 1 or 2 weeks. Some of the benefits that you will observe in your skin are:
CC Glow reduces the imperfections of your face in an obvious way from the first session.
It provides the skin with multiple nutrients that improve its internal and external health. Making it look more illuminated, hydrated, and healthy.
Rejuvenates the face by reducing wrinkles, age spots, dark circles, and open pores.
It visibly reduces scars and marks caused by acne.
Its active antioxidants prevent aging and harmful external and internal effects caused by the weather, pollution, or stress by reinforcing the lipid barrier.
The ingredients in our In Lab Medical CC Glow's treatment are 100% vegan and natural, making it a safe treatment for everyone.
Who can Have a CC Glow's Treatment?
This treatment can be made on any skin as long as it is healthy or the person is not going through a period of change that could affect their condition, such as a hormonal change if they are pregnant or extreme sensitivity if they are pregnant. Also, are they undergoing any additional medical treatment?
CC Glow's products from In Lab Medical are 100% vegan and natural, free of toxins, fragrances, or parabens, so they are entirely safe. In addition, the nanoneedle micro-needling technology does not go deep into the skin, making it a non-invasive technique.
What are you waiting for to start submitting this service in your beauty center? First, get your clients to leave your center with a smile and incredible skin.
Related posts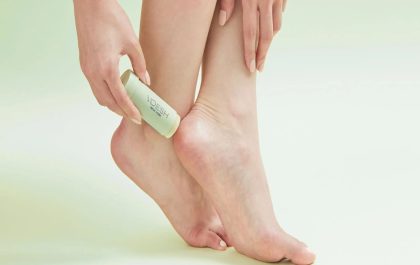 Introducing the Ultimate Heel Balm
Cracked heels can be both uncomfortable and unsightly, affecting your overall well-being and Confidence. Fortunately, there's a solution that can…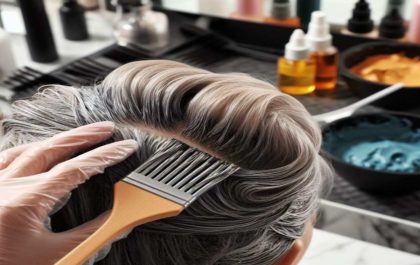 How To Use A Color Depositing Conditioner For Gray Hair
Stepping out of the salon with freshly colored, vibrant, and shiny hair is fantastic. But over time, that brilliance fades,…