Hair growth is a process influenced by several factors such as genetics, diet or hair routine. Vegetable oils are essential to contribute to this objective. They contain vitamins and nutrients with multiple beneficial properties. They are often recognized for their nourishing, fortifying and regenerating properties. Some even stimulate hair growth; here is our selection.
Castor Oil
Castor oil, also called castor oil, is unquestionably the star oil known to promote hair growth. It is a dense and viscous oil with regenerating, nourishing, moisturizing, stimulating properties. It is a natural antifungal to eliminate the microbial causes that clog the pores of the scalp, thus slowing down hair growth and weakening the hair fiber. Using this oil on the lengths stimulates collagen formation and strengthens the hair fiber. As a result, the hair is restored and less brittle. Its purifying action is mainly due to its high ricinoleic acid content but is also rich in vitamin E, minerals and proteins.
Mustard Oil
Mustard oil, less known to the general public, is renowned for its sheathing and stimulating properties. It is an oil rich in Omega-3, vitamins A and E, erucic acid, minerals (zinc) and beta-carotene. This cocktail of nutrients offers numerous benefits for the hair and scalp. Indeed, it promotes hair growth by stimulating blood circulation, fights against hair loss, and helps eliminate dandruff. In addition, it is a solid aromatic, warming oil, so it is recommended to use it in combination with other vegetable oils during your oil baths. For example, the mustard oil/avocado oil or mustard oil/castor oil combination is ideal for stimulating hair growth.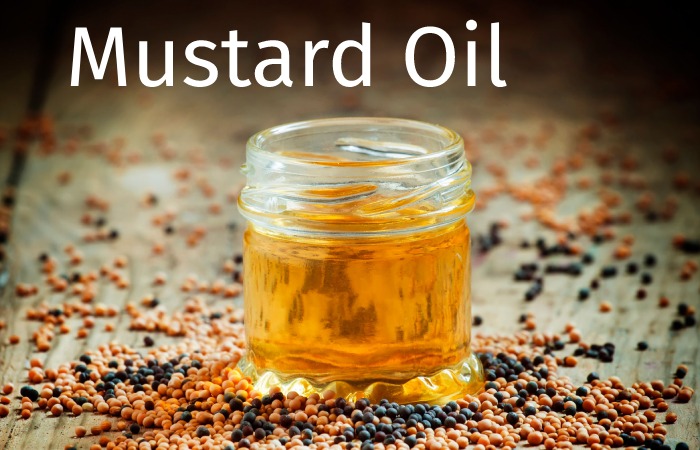 Avocado Oil
Avocado oil is a nourishing and fortifying treatment that can be used daily. It brings elasticity, shine and softness to the hair. It contains omega 9, vitamin A, B6 and E, which nourish, repair and improve hair health. Additionally, this antioxidant-rich oil increases blood flow to the hair follicles, stimulating hair growth. To facilitate its use, which is by nature thick, it is advisable to mix it with another, lighter oil such as hemp oil.
Nigella Oil
Nigella oil, also called the "oil of the pharaohs", is exceptional and very effective. Its cosmetic action is explained by its excellent composition. It is rich in essential fatty acids, antioxidants, mineral salts (iron, potassium and zinc) and vitamins, which give it regenerating, purifying, nourishing and stimulating properties. It will deeply nourish the hair and the scalp, thus helping to fight against baldness and promote hair growth while making the hair shiny. Black cumin oil is also known to fight grey or white hair by slowing down the process of its appearance. It is often used in an oil bath with other vegetable oils (e.g. jojoba oil ).
The mixture of different oils is ideal for your hair care, especially when you prepare your "pre-poo" care. Remember that to preserve all the benefits of your oils; it is essential to keep them in a dry place and away from light.
Conclusion
Hair maintenance is essential as it provides a unique look on the face. However, there are different hair types, and each style has its specialty. Therefore, each type of hair needs a different kinds of hair treatment. However, the hair mentioned above is suitable for every type of hair.
Related posts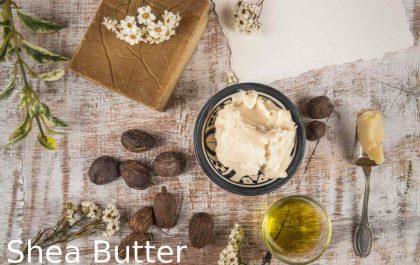 Shea Butter – Effects On Skin And Home Treatment – 2023
Shea butter is obtained from the nuts of the shea tree, also called the karitè tree (Vitellaria paradoxa). The nuts…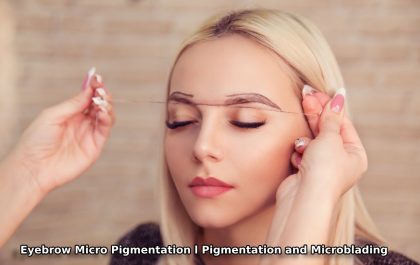 Eyebrow Micro Pigmentation – 2023
Eyebrow micro pigmentation has become one of the preferred aesthetic options to shape the eyebrows and repopulate them. As well…