In the dazzling world of beauty and cosmetics, every woman deserves a makeup kit that meets her unique style and preferences. For Indian women, makeup isn't just about enhancing their features; it's an art form, an expression of cultural diversity and individuality. In this blog, we'll delve into the essentials of a makeup kit tailored for Indian women. Whether you're a makeup enthusiast or just starting your journey, this guide will help you curate the perfect makeup kit that caters to your needs and keeps you cruelty-free and vegan.
Building the Foundation of Your Makeup Kit
Foundation and Primer
A good quality foundation that matches your skin tone is the canvas of any makeup kit. Look for cruelty-free and vegan options to ensure your commitment to ethical beauty. Don't forget a primer to create a smooth base for your makeup. It helps in maintaining a fresh look throughout the day. Your primer also helps in making your makeup last much longer.
Concealer and Corrector
Concealer is your secret weapon against blemishes and under-eye circles. Make sure you have a shade that blends seamlessly with your foundation. A colour-correcting palette can be a valuable addition, helping to neutralise redness or dark spots. A colour corrector is a total game changer when it comes to hiding and concealing your dark circles.
Compact Powder and Loose Powder
Once your cream products are done for your base makeup, you can then set it up with your loose powder and.Let your makeup bake for a while. This will not only set your makeup flawlessly, but it will also help in preventing creases and laugh lines. Leave your loose powder on for at least a few minutes and then brush it off using a fluffy brush.
If you have extremely oily skin, then you can also use a compact powder. Once you complete, makeup is done for a fresh matte finish.Make sure you carry your compact powder or along with you because it is one of the best products when it comes to makeup touch ups. The best part about a compact powder is that you can also use it directly over your primer for an instantly fresh looking finish.
Emphasising Your Beautiful Eyes
Invest in a complete eye makeup kit with a variety of shades. Neutral tones for everyday wear, and vibrant shades for special occasions. Cruelty-free eyeshadows are abundant, ensuring you can create stunning eye looks without harming animals.
Eyeliners and Kohl Kajal
A black eyeliner pencil or gel liner is a must for defining your eyes. Choose a cruelty-free brand that offers long-lasting formulas. For that sultry Indian eye look, don't forget a kohl kajal. Opt for a vegan alternative to maintain your ethical beauty standards.
Luscious Lips – The Centrepiece of Your Look
Lipsticks and Lip Liners
Your lipstick collection should include a variety of shades, from nudes to bold reds and pinks. Look for cruelty-free and vegan options to express your style guilt-free. Lip liners help define your lips and prevent feathering. Match them with your lipstick shades for a polished finish.
Sculpt and Highlight – The Art of Contouring
Contour and Highlighter
A good contour kit can help you sculpt your face, creating defined cheekbones and a slimmer nose. Ensure it's from a cruelty-free brand.  Highlighter adds that luminous glow to your makeup. Choose a vegan highlighter to stay true to your ethical beauty journey.
Makeup Tools – The Unsung Heroes
Brushes and Sponges
High-quality makeup brushes and sponges are essential for a flawless application. Opt for brush sets to blend and buff your makeup seamlessly. Beauty sponges are great for a dewy finish and work wonderfully with both liquid and powder products.
Setting It All in Place
Setting Spray
Seal your makeup with a cruelty-free setting spray to make it last all day. Look for options that offer a matte or dewy finish, depending on your preference. You can also use your setting spray in between your makeup steps so that all your makeup is so well in place and stays on for a longer duration of time. Apart from this, you can also use your setting spray to make your makeup look fresh after a few hours of application.
In summary, a complete makeup kit for Indian women should reflect your unique style, be cruelty-free, and embrace vegan products. With the right foundation, eye makeup, lip products, contouring tools, makeup brushes, and setting products, you can create a stunning look while adhering to your ethical values.
Whether you're a seasoned makeup aficionado or a newbie, curating your complete makeup kit is an exciting journey. Embrace the beauty of cruelty-free and vegan options, and explore the endless possibilities of Indian women's makeup tips. Your makeup kit is your canvas; it's time to create your masterpiece.
Related posts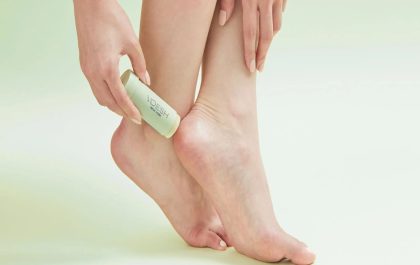 Introducing the Ultimate Heel Balm
Cracked heels can be both uncomfortable and unsightly, affecting your overall well-being and Confidence. Fortunately, there's a solution that can…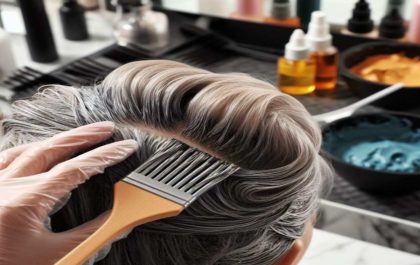 How To Use A Color Depositing Conditioner For Gray Hair
Stepping out of the salon with freshly colored, vibrant, and shiny hair is fantastic. But over time, that brilliance fades,…