Vitamin C – The skin needs to care for all year round, but different because it needs to change. The solution is as simple as adapting your routine, so today, we want to share why you should revise your base cosmetics during the warmer months to add a healthy dose of antioxidants. What do we recommend? A vitamin C serum.
Why Do You Need Vitamin C?
To simplify things, think that molecules called free radicals are generated in contact with oxygen. These molecules are volatile and therefore have the power to damage skin cells. A small amount is average and can be neutralized. Still, some factors cause them to be generated more than usual: stress, poor diet, pollution, and most importantly: solar radiation.
We all want to have a flattering tan at the end of the season, but we can assure you that there is a good chance that you will have premature wrinkles and spots (especially considering that 80% of aging is due to sun exposure).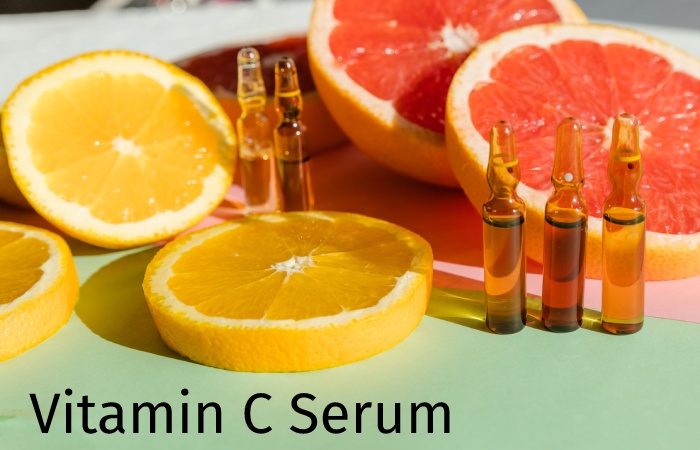 So what to do? First, use sunscreen, but be careful! There will always be some amount of rays reaching the skin; to counter them, we need antioxidants. Specifically, we recommend vitamin C, one of the most potent and well-studied antioxidants, because, in addition to preventing premature aging, it also fights the signs when they have already appeared!
Therefore, if in everyday life these cosmetics are essential, in summer, they become so for two reasons, and staying true to the routine  becomes crucial.
How To Use Vitamin C?
Fruits and vegetables in your diet are essential, but even if orange juice supplements your breakfast, you'll still need this active ingredient to reach your skin more directly. The best way to do this is with serum. Thanks to its light texture, it will better penetrate the skin to reach the deepest layers  and do its job – protecting cells from oxidative damage and activating them to produce more collagen and elastin.
First, it was formulated using a vitamin C derivative that does not irritate the skin like pure vitamin C. It has a pH closer to that of the skin, which makes it suitable for sensitive skin, especially in summer.
Vital C combines the antioxidant power of vitamin C with an algae extract (the active ingredient of blue biotechnology) which fights against the effects of stress on the skin and improves the state of the barrier function, which is essential for maintaining healthy skin. Healthy and hydrated.
We Help You Find Your Ideal Routine
In summer, cleansing your face every morning with our Cleansing Foam is even more critical, given the excess sebum and sweat. In addition, it will keep your pores clean.
Apply the Vital C serum. 3 or 4 drops are enough, which you will apply by tapping lightly.
Wait one or two minutes; then, you can apply your photo-protective cream.
In the evening, cleanse your face again, and you can apply Vital C again to help the skin recover and fight against the oxidative stress of the day.
There is also another ideal option: the Skin Factor serum, which has an antioxidant action while regenerating and soothing the skin.
Its multi-correction treatments comprehensively treat the signs of aging and transform the skin by providing a visible difference in the short and long term.
Conclusion
Vitamin C protects your skin against pollution, the sun, stress, and skin aging. It boosts the glow of your skin by also acting on wrinkles already present. It's normal to hesitate between creams, oils, and serums to add vitamin C to your face routine. We recommend serums because they are specially designed to have a stronger and more active concentration of the vitamin.
Related posts
12 Beauty Tips for Spending Time in the Sun
12 Beauty Tips – With summer coming up faster than you think, many people are already planning their beach vacations…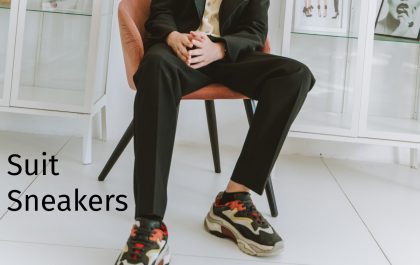 Suit Sneakers – The Best Way To Dress Yourself
Suit Sneakers – Wedding season is here! And we can finally celebrate these magical moments with family and friends. It…