Summer Essentials – It's summertime! Admittedly, from a fashion point of view, summer is not the most exciting season. Because without layering and outerwear, two essential elements of fashion don't take place. Nevertheless, creating stylish looks with simple means is all about the summer trends.
Stylish Must-Haves – Summer Essentials For Men
There are just things that every man should have in his closet. But, don't you need much Which pieces are also essential to create a chilled-out summery laissez-faire outfit? We have compiled your 15 most important must-have pieces for the summer.
Swimming Trunks
A summer without swimming trunks? Inconceivably! In order not only to cut a good figure at the pool or sea, but it is also worth buying swim shorts that are suitable for everyday use.
Sandals
Sandals are not just sandals. At least if you deal with the current trends, at least a little bit. Trendy at the moment: Futuristic hybrids of the classic sandal and sneaker (primarily reflected in the sole). From a visual point of view, Ailettes and similar sporty models are currently more suitable for sport and home use.
Tank-Top
Inexpensive and practical essential for the summer. It can be worn under a blazer or shirt and creates a fantastic look thanks to the ribbed look and tight fit. Also available in packs of 5 from C&A. Warning: never wear them alone!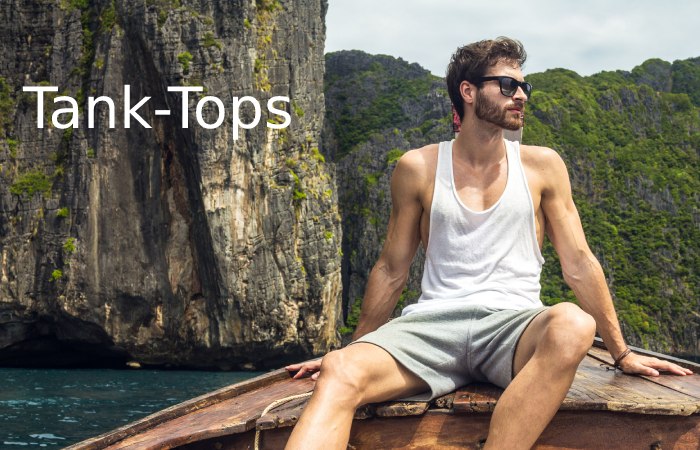 Linen Blazer
If you must wear a jacket for work, you should opt for airier linen models in summer. They look just as elegant but radiate a little more summer feeling. But irregular jacket wearers can quickly wear a linen blazer in summer as a jacket replacement.
White T-Shirt
A clean, white T-shirt is undoubtedly one of the most important summer essentials. It goes in every situation and goes with every look. If you have found the perfect T-shirt (you can find out how it works here ), it is best to buy it several times or grab a pack of 2 or 3.
Sun Protection
Good sun protection is the best remedy against skin aging and should not only be worn in summer. Apply generously to your face every day after your morning routine.
Bucket Hat
Bucket hats are trendy. But many men still don't dare to wear stylish fisherman's hats. So why not just ride the wave and make a statement?
Printed Short Sleeve Shirt
Printed shirts have blossomed into a real summer it-piece in recent years and are now integral to the most important summer essentials. Models with a trendy lapel collar can be styled super cool with a touch of the 70s vibes.
Sommer-Sneaker
A cool summer sneaker doesn't have to cost a lot of money. All-time classics like the Vans Old Skool or the Adidas Stan Smith are available for less than EUR 100. Your advantage: They go with everything!
Invisible Socks
There are two options in the sock game: long or short. All possibilities in between have neither use nor do they look good. You should use invisible socks if you don't feel like wearing large socks. They ensure a clean appearance.
Body Bag
Body bags are now also an integral part of men's fashion. However, few wear them, even though the trendy body bags have many advantages. On the one hand, they go well with both sporty and classic looks. And on the other hand, you can store all the little things (keys, wallet, mobile phone, disinfectant, etc.) in them. A plus is that it is convenient, especially in summer when you go without a jacket (with all its pockets).
Overshirt
Overshirts are a perfect replacement for summer jackets and are among the hottest summer essentials of the year. Above all, oversized models with a slightly boxy cut create a relaxed silhouette when worn and ensure mini-layering.
Shorts
Men don't need tons of shorts. First, create 2-3 high-quality models. Then, as a basis, they can be combined again and again with a wide variety of tops and shoes. The highlight piece of the season comes from Issy Miyake Homme Plissé this year.
Sunglasses
Sunglasses are the most popular and helpful accessory for men, especially in summer. You can't go wrong with a black model. Solid frames are somewhat more in vogue than classic, thin frames.
Baseball Cap
Every man should own a baseball cap. Especially in summer, caps are the perfect option for men to protect themselves from the sun's rays or to cover up a sweaty scalp—also a proven stylistic device to save yourself the hassle of styling your hair in your free time.
Conclusion
Summertime is that time of the year when everyone loves to enjoy themselves. The brightening sun and the beautiful sand on the beaches add to it. So everyone needs to have a proper pair-up for this season.
Related posts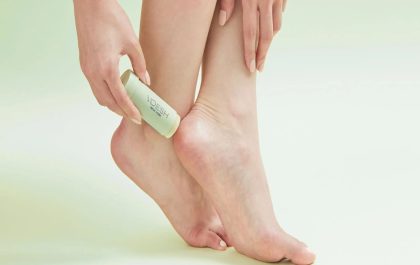 Introducing the Ultimate Heel Balm
Cracked heels can be both uncomfortable and unsightly, affecting your overall well-being and Confidence. Fortunately, there's a solution that can…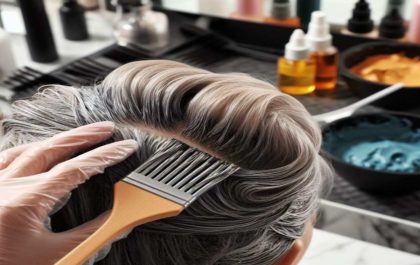 How To Use A Color Depositing Conditioner For Gray Hair
Stepping out of the salon with freshly colored, vibrant, and shiny hair is fantastic. But over time, that brilliance fades,…