I am wondering how to get about growing longer hair fast. Then you are exactly right with us. While I can't tell you how to get longer hair overnight (although I wish it were possible!), I can share proven methods that promote healthy hair growth.
How Fast Does Hair Grow?
On average, hair grows 0.5 cm to 1.7 cm per month, although the speed at which your hair grows depends on factors such as age, genes, and gender.
Why Does Your Hair Stop Growing?
Sometimes different forms of hair loss (such as androgenetic alopecia ) can slow or stop hair growth.
In many cases, however, slowed hair growth results from poor hair and scalp care habits. If you don't take good care of your scalp, your hair follicles won't be able to perform at their best! In addition, failure to properly care for your hair can result in breakage, preventing it from looking longer, even if it's growing at a healthy pace.
Getting Longer, Thicker Hair – Best Tips
A Healthy Cleansing Routine
If you want to know how to get long hair fast, you should first look at how to wash your hair. Seriously, the way you wash your hair can mean the difference between shiny, solid strands and limp, lifeless locks.
First, ensure you're using a shampoo and conditioner to support your hair growth goals. I recommend Hair Growth & Repair Shampoo & Conditioner, which contains reconstructive, vegan micro-proteins that penetrate deep into the core of the hair fiber for intensive repair, care, and protection.
Dry Smart
Hair is most delicate when wet, so it's wise to dry it with a bamboo towel instead of a cotton towel. Bamboo has smoother fibers than cotton, and it's also more absorbent. In addition, it means less frizz and breakage for your hair.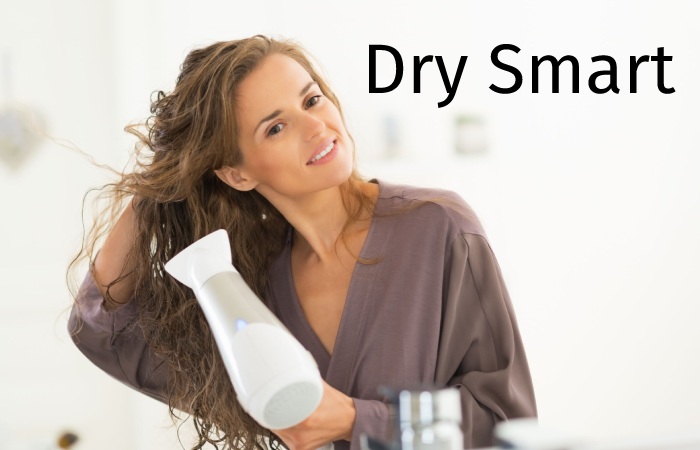 Take Care Of The Scalp
This scrub gently removes product buildup, excess sebum, and dead skin cells that can clog hair follicles and prevent hair growth. To maximize your results, combine the detox scrub with our Scalp Massage Brush, which has soft and flexible silicone bristles that gently exfoliate and stimulate the scalp.
I also recommend our Scalp Follicle Treatment & Volumizer. This unique product supports scalp health with mint oil, aloe juice, and microproteins.
Avoid Heat
If you want to get long hair fast, you should reduce (better yet, stop) your use of hot styling tools as soon as possible. It applies to flat irons, blow dryers, curling irons, etc. If you must blow dry your hair, make sure you use a heat protectant, and your blow dryer is set to low to cold – otherwise, you risk damaging your hair.
If you are in direct sunlight, protect your hair with a sun hat or use a UV protection product for your scalp and hair.
Inner Strength
It won't help to promote blood circulation in the scalp if you don't take in enough nutrients! That's why it's so important to follow a hair-healthy diet that includes
Lean proteins (e.g., chicken breast, beans, and lentils)
Fruits
Vegetables
Healthy fats (like avocados, salmon, and nuts)
Conclusion
Protein may be the answer if your hair isn't growing because it's breaking. So, applying proteins to your hair can help restore a healthy, strong structure resistant to breakage. However, many types of proteins cannot repair hair because the molecular size is too large to penetrate the hair shaft. Using plant-sourced micro-proteins is the secret to making your hair thicker and longer. Because these micro-proteins are so small, they can easily reach the parts of the hair strand that need them most.
Related posts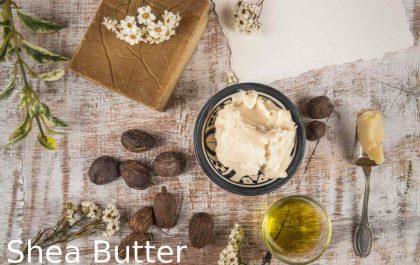 Shea Butter – Effects On Skin And Home Treatment – 2023
Shea butter is obtained from the nuts of the shea tree, also called the karitè tree (Vitellaria paradoxa). The nuts…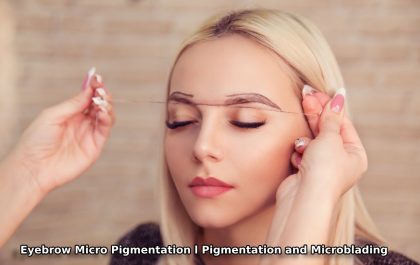 Eyebrow Micro Pigmentation – 2023
Eyebrow micro pigmentation has become one of the preferred aesthetic options to shape the eyebrows and repopulate them. As well…