Wrinkles, spots, premature aging, burns, allergies. And even an increased risk of developing melanoma are some of the damage that the sun can cause to our skin. Not being cover like the rest of the body. The skin of the face is constantly expose. So we must use very high sun protection every day of the year. The best sunscreens for the face are those specifically formulate to protect the face in a way that respects the needs of the delicate skin in that area. As with all cosmetics, before buying sunscreen for the beginning. You must take into account your skin type (oily, mixed, sensitive, regular, or dry) to make the right choice. We recommend choosing the format and texture most comfortable for you (cream, lotion, gel, spray, bottle, roll-on).
ALSO READ: HENNA TIPS
The Skin Of Face
The skin of the face is not only one of the most delicate on the body. But it is also continuously expose to external aggressions such as pollution or sunlight. To prevent its harmful effects. You must use the best facial sunscreens on the market. In investigations. A PAH contaminant was applied topically in vivo to the skin. Which was then expose to UVA radiation. Resulting in a more significant generation of reactive derivatives of that PAH that damage the skin more than exposure to PAH alone.
It was also shown that ex vivo squalene oxidation was increase when expose to UVA rays with tobacco smoke than when expose to UVA rays alone. Squalene is a good marker of skin oxidative damage. It is found naturally in our skin and is a terpene that has antioxidant properties and helps keep the skin hydrate.
How to use a Facial Sunscreen?
But it is not enough to use the best facial creams with sun protection, and it is also necessary to know how to apply them correctly. Here are some simple tips to get the most out of your facial sunscreen:
Use sun protection every year; even on cloudy days, the sun's rays damage the skin.
Apply a generous amount half an hour before sun exposure.
Choose a sunscreen with at least SPF50.
Reapply the product at most every 2 hours.
Although waterproof, you should reapply after every bath, especially if your towel dries your face.
Protect your skin from the inside with a good diet and a healthy lifestyle.
Characteristics Analyzed in Each of the Facial Sun Creams
Type of skin for which it has been formulate: not all sunscreens are the same, and it is relevant to take into account what specific skin type each one has been design for in order to choose the correct one. Many times it is not only a product that works as a preventive measure but also as a treatment.
Texture: because nobody likes white mascara, but not everyone wants the most fluid cream in the world. Surfaces that are too oily also have their detractors. And those that are in gel format do not necessarily suit everyone. That is why this is a point that should be discuss so that you can choose the one that suits you best.
Format and mode of use : the comfort in transporting and applying the product is key to overcoming the laziness of reapplying the sunscreen every two hours as the experts indicate. That is why this is a factor that we have also taken into account.
ALSO READ: HEALTH FITNESS
Related posts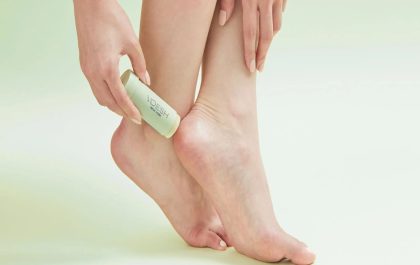 Introducing the Ultimate Heel Balm
Cracked heels can be both uncomfortable and unsightly, affecting your overall well-being and Confidence. Fortunately, there's a solution that can…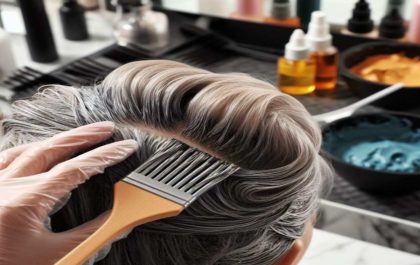 How To Use A Color Depositing Conditioner For Gray Hair
Stepping out of the salon with freshly colored, vibrant, and shiny hair is fantastic. But over time, that brilliance fades,…