Shea butter is obtained from the nuts of the shea tree, also called the karitè tree (Vitellaria paradoxa). The nuts contain about 50 percent of the fat essential to making shea butter. Therefore, when buying,  you should always make sure that it is unrefined shea butter. It is more effective because the manufacturing process retains more nutrients than refined one.
A Little Tip – You can tell whether the butter is refined or unrefined with pure shea butter from the color and smell. It is sophisticated and therefore less effective if it is pure white.
Effect Of Shea Butter On Our Skin
From a chemical point of view, shea butter is a fat consisting of triglycerides, a high proportion of unsaponifiable components, and numerous vitamins. At first glance, it is a whitish fat that makes the skin supple. However, looking closely, you can see that there is much more to her than just "fat." It has many components that are very popular in cosmetics. These are probably familiar to you: linoleic acid, vitamin E (tocopherol), allantoin, beta-carotene, and omega-3 fatty acids.
Linoleic Acid – Is part of the skin barrier and is involved in its structure and stability, among other things.
Vitamin E – Serves as a free radical scavenger, making it an essential antioxidant in many skin care products.
Allantoin – Has anti-inflammatory, regenerating, and soothing effects.
Beta-Carotene – A cell-protecting and regenerating effect can also be defined here.
Omega-3 Fatty Acid – This unsaturated fatty acid can be said to have anti-inflammatory properties.
Aesthetic Home Treatment With Shea Butter
The hydrating cream is recommended for dry, sensitive, and mature skin. In addition to shea butter, it also contains avocado oil, hyaluronic acid, and panthenol. Thus, the skin is intensively moisturized, soothed, and protected from drying out.
If the skin needs a little more care, lipid cream advanced can support the skin in hydration and strengthen the barrier. Together with hyaluronic acid and a sugar complex, it is particularly suitable for dry skin prone to neurodermatitis and dry eczema on the face.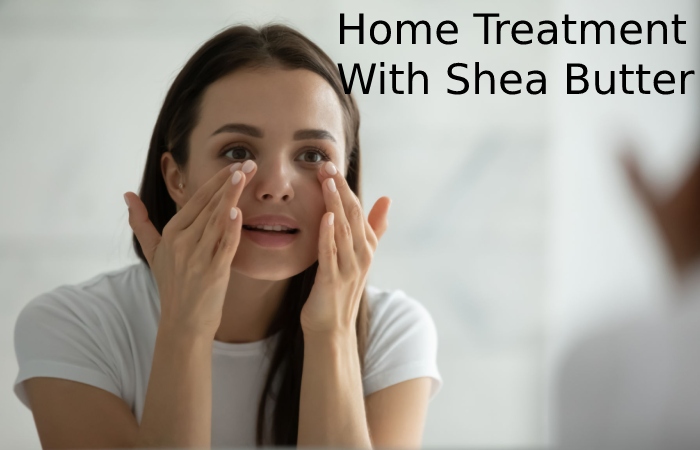 A Little Tip – In winter, the cream is ideal for protecting your facial skin from ice and cold during long walks. But it also works wonders as a massage cream.
The external complex is the perfect choice for dry and mature but at the same time stressed skin. The intensive anti-aging emulsion supports the skin's repair functions and protects the skin from UV-induced skin aging. With vitamins A, C, and E, the external complex is like a smoothie for the skin and can therefore reduce oxidative stress. In addition, the contained shea butter soothes the skin and makes it supple.
When the weather brings us plenty of sunshine, a high level of UV protection is essential. With the sun care sensitive fluid SPF 50+ recommended for all skin types and Mallorca acne and sun allergies, you get a light sun protection fluid with very high UV protection. The combination of panthenol, bisabolol, and shea butter has a calming effect on the skin and leaves the skin feeling supple. Vitamin E supports the protective effect by protecting the skin from free radicals as cell protection.
Conclusion
Shea butter benefits the skin by providing essential moisture and protecting from dry skin. However, regular maintenance rather than the shea butter is also necessary. The skin routine includes different products for different skin types.
Also Read: The Best Sunscreen For the Face – 2023
Related posts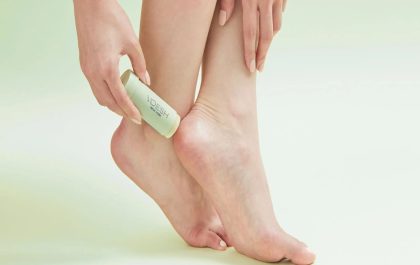 Introducing the Ultimate Heel Balm
Cracked heels can be both uncomfortable and unsightly, affecting your overall well-being and Confidence. Fortunately, there's a solution that can…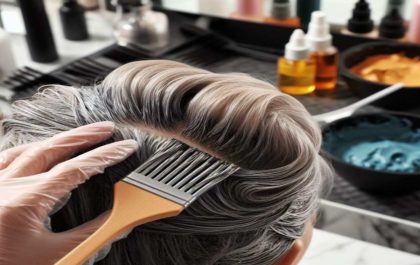 How To Use A Color Depositing Conditioner For Gray Hair
Stepping out of the salon with freshly colored, vibrant, and shiny hair is fantastic. But over time, that brilliance fades,…