Men's Fashion – Many years ago, fashion stopped being somewhat select for women. However, more than ever, having style, knowing trends, and infringement of the typical outfit goes far beyond gender. Therefore, this year the 2022 men's fashion trends are transformed. Men Fashion.
2022 Men Fashion Trends
In the setting of the pandemic. The trend is not to throw all your clothes in the trash and buy a closet from scratch to fit into fashionable outfits. But rather to use what you have. Give it a second life and renew it with critical elements that generate a style taken from the catwalk without much effort.
For this reason. Men's fashion 2022 does not imply that you make a significant renovation of your closet but that you acquire those garments that will make a striking difference in your look and allow you to go out of the ordinary.
If you want to know the trends and achieve a chic style. Read this complete guide with the keys to having a high-impact outfit this 2022.
Eight Fashion Trends in 2022
1. The Plaid Print
The plaid pattern will be a trend in coats, jackets, shirts, suits, pants and everything you can imagine. It can be in Prince of Wales, Vichy, tartan, or any other format, but yes or yes, you must have a garment in your closet with this pattern.
A straightforward idea to elevate your style by 100% is to add pants with this pattern to your closet, or even if you are riskier, you can mix different garments with checks. Then, you will undoubtedly be the chicest!
2. Long and Oversized Coats
Another garment that cannot be missing from your closet, especially in this cold season, is a beautiful long coat. Unfortunately, the trend is that it reaches your ankles!
This piece will be the perfect complement to make any outfit look more elegant and fashionable. We recommend leaning towards gabardine silhouette coats since it is a model that can be used in different climates without losing a very stylized look.
3. Wide Trousers
The model of skinny pants, very tight to the body and even the slim fit model, have been surpassed a long time ago. Now fashion is about feeling safe and comfortable. That's why a great accessory in your closet will be wide pants.
Straight pants or a wide one with pleats that highlight the looseness of the fit will be the perfect look for any day, and if you want to take your outfit to the next level, we endorse adding a belt with silver details or even chains to your pants to make it less formal, but with a lot of styles.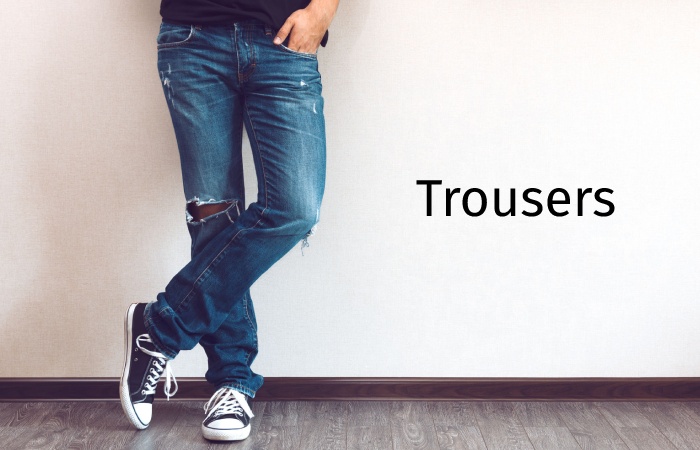 4. Double-Breasted and Baggy Suits
Streetwear or street style continues to make a mark. However, a new option resonating on the catwalks is to return to elegant looks, and if this idea makes sense to you, a beautiful suit cannot be missing from your men's wardrobe.
The key to men fashion 2022 will be to privilege quality garments over the brief and what is more durable than a suit. Straight pants and jackets with double-breasted closure will be the perfect outfit for a formal occasion and your daily life if you combine them with sneakers. Have you thought about it?
5. Medium Wallets or Crossbody Bags
Over time, men have left social patterns aside and have dared to use previously "exclusive" accessories for women. It started with fanny packs, and now the fashion is to use medium-sized or crossbody bags.
This addition will allow you to raise the level of your men's outfits and comfortably go out with all the things you want to wear. It will change your life!
6. Running Shoes Men Fashion
The 2022 men fashion trends favor elegant looks but always consider comfort a key factor. For this reason, classic running shoes are a wardrobe element.
They are so versatile and easy to acquire that you should have some in your closet. You can combine them with formal pants or jeans, which will undoubtedly give all the retro vibes to your outfit.
7. Monochrome Looks Men Fashion
If you are 1 of those who suffer from combining colors or patterns, this fashion trend for men will be ideal for you. We are talking about monochromatic outfits. All you need is to choose a tone and implement it from head to toe.
A monochromatic look will generate a simple and clean style but no less chic and impressive. The colors of this season are earth tones, brown, navy blue, green and red, so that you consider them when putting together your outfit.
8. Beatles for Everything
The Beatles are a trend that has been felt strongly for a long time. However, with the arrival of cold weather, you can bet that it will be a boom in men's outfits in 2022.
Whether cotton or knit, a Beatle will look amazing under a shirt or your seasonal coat. You will not be cold, and you will look very chic.
Conclusion
If you poverty to get out of the standard and danger a little more in your clothing or look more formal daily, the fashion trends for men this 2022 are for you. You will not ever have a boring outfit again.
ALSO READ – Copenhagen Fashion Week – Design , Haircut And More
Related posts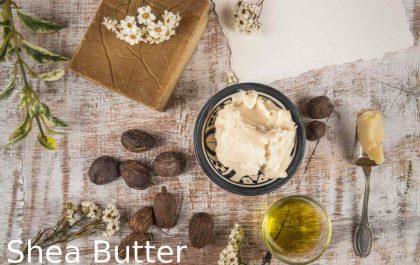 Shea Butter – Effects On Skin And Home Treatment – 2023
Shea butter is obtained from the nuts of the shea tree, also called the karitè tree (Vitellaria paradoxa). The nuts…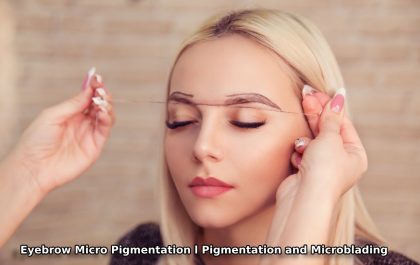 Eyebrow Micro Pigmentation – 2023
Eyebrow micro pigmentation has become one of the preferred aesthetic options to shape the eyebrows and repopulate them. As well…