Whether for the photo album or Instagram pictures- we all want great photos of our most beautiful moments to remind us of them again and again. Suppose you not only want to shine on Instagram in your private life, but also use the visual platform professionally. In that case, you should follow a few rules to take perfect Instagram pictures – and above all, successful ones.
Good Instagram Pictures – General Tips
Good image quality should be the basis for your Instagram photos. However, that doesn't mean you must run out immediately to buy a high-priced SLR camera. The lenses in better smartphones are now so good that they deliver excellent quality in good lighting conditions.
We are working with our partner ACD Systems for today's post.  Photo Studio photo software for Mac 7 makes it easy to organize your images and provides everything you need to turn your photos into real eye-catchers. In addition, you can now learn how easy image editing is in the step-by-step instructions.
Geometry & Composition
Taking photos with a camera is worth activating the automatic lens correction in the settings first. It automatically compensates for any distortions caused by the lens. Then you devote yourself to the geometry and the composition of the picture.
Look at your photo: where does the viewer look first? Is there a focal point that you would like to emphasize? Is the horizon level? It would help if you considered all these things when cropping your picture, and you can now adjust them again.
General Edits
In the first step, we now devote ourselves to the brightness. In Photo Studio for Mac 7, you can check the triangle with the exclamation mark under the curve in the top left corner to show areas of the image that are under or overexposed. It would help if you used this as a guide when adjusting the brightness.
How bright a picture should be is, of course, in the eye of the beholder. But make sure there aren't any areas that are "sinking" (too dark) or "burned out" (too light). You can then darken or brighten the lights and shadows individually.
White Balance
Maybe you know that pictures taken with the camera appear too yellowish or bluish. Dedicate yourself to the white balance to avoid this for your perfect Instagram photos. In photo editing programs such as Photo Studio for Mac 7, you can use the slider to set whether your image moves into the cooler or warmer color range and adjust the green component.
The eyedropper is also very helpful, with which you can select a spot in the image that you want to appear neutral gray. Once the neutral image area is set, all other image colors will adjust automatically.
However, the white balance is also an absolute "enthusiast's tool" because the tastes differ as to whether it should go for a warmer or cooler image tone.
Also Read – Getting Perfect Skin ; Cleansing And Cosmetics
Highlight Image Areas & Colors Individually
To emphasize colors and image areas individually, check out the Color EQ section in Photo Studio for Mac 7. Here you can set the exact hue, brightness, and saturation for all color spectra. It takes a bit of practice and a vision of how the picture should ultimately look to achieve the perfect result. Practice creates masters!
My tip: Find channels on Instagram whose imagery you find appealing and try to "edit" them. You have a starting point but still, develop your style.
Vignetting
A vignette is the classic darkening of the image's corners that occurs automatically with some lenses. If you like the effect, you can also insert it afterward. Darkening the corners of the image adds extra framing and draws attention to the center of the image, away from possible distractions at the edges. It automatically creates more depth in the picture.
Before Publication
We have already given you a few tips for publishing your Instagram pictures. However, here is another essential information: It is worth giving general thought to the look of your image before editing it. If your photographs always contain similar elements, such as accessories, colors, and people, and you consistently similarly edit them, your recognition value on Instagram will be more excellent.
Also, an extra trick: when importing your images into the Instagram app, see how they would look if you posted them as a square (the regular preview after importing a photo) because that's how your image will appear in the feed. It will be a shame if an essential element is missing from the image preview in the feed.
By the way: The software also has excellent image management. It makes it easy to organize your photos, and you don't lose track of the many snapshots.
Conclusion
Most of us use our smartphones by holding them vertically. Therefore, you should also create your pictures accordingly and avoid horizontal snapshots. Your advantages: If you post in the correct portrait format, your photos take up most of the mobile phone display and thus get the undivided attention of your followers.
Also Read – Wilbur Soot Hair – Career, Life, Social Media, And More
Related posts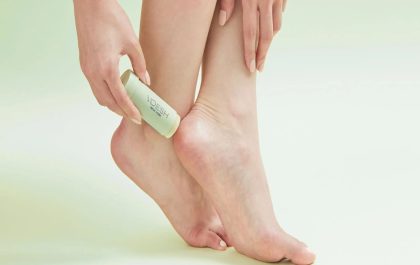 Introducing the Ultimate Heel Balm
Cracked heels can be both uncomfortable and unsightly, affecting your overall well-being and Confidence. Fortunately, there's a solution that can…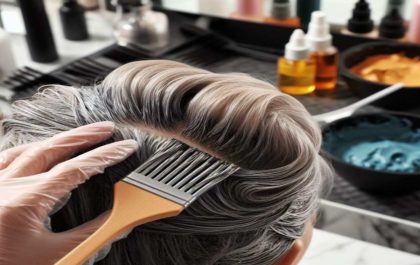 How To Use A Color Depositing Conditioner For Gray Hair
Stepping out of the salon with freshly colored, vibrant, and shiny hair is fantastic. But over time, that brilliance fades,…