Aloe Vera For Hair – Aloe vera or aloe is a plant that grows in desert and semi-desert areas. Inside its long leaves, it contains a gel that is used for a wide variety of products. It is known as the "plant of a thousand uses" since it contains vitamins, amino acids, minerals, fatty acids, enzymes, and polysaccharides.
What Are The Properties Of Aloe Vera?
Aloe vera gel or pulp is a gelatinous, colorless mass composed of water (more than 75%), mucilage's, carbohydrates, organic acids and salts, tannins, enzymes, saponins, amino acids, RNA, vitamins, and minerals. Among other nutrients that stimulate the activity of fibroblasts, the proliferation of collagen favor healing. The formation of blood vessels, among other therapeutic effects, helps treat various ailments.
Aloe Vera Nutrients Give It The Following Properties
It heals and regenerates tissues thanks to the fact that it contains an enzyme called lignin, which penetrates the skin up to 3 times more than water and is ideal for relieving damage caused by the sun, skin allergies, or acne scars.
It is a natural antibacterial, antifungal, and analgesic, which moisturizes and provides relief due to its cold gel consistency, perfect for treating seborrheic dermatitis or dandruff.
How Can Aloe Vera Help My Hair?
In capillary health, the benefits of aloe vera gel or pulp are
Controls excess oil on the scalp
It is a natural antifungal that fights the fungus that causes dandruff, making it an ally in eliminating and preventing it from reappearing.
Helps calm irritation and redness of the skin in cases of psoriasis.
It strengthens hair, gives it elasticity, and prevents it from breaking easily.
While it controls oil, its moisturizing properties help prevent dryness, making hair shinier and retaining its natural oil.
Ideal for treating split ends as it facilitates untangling.
It allows rejuvenating hair follicles to prevent and treat conditions such as alopecia.
Aloe Vera For Damaged Hair
It is the best solution to repair split ends; the damage caused by chemical products and flat iron heat moisturizes the hair and facilitates detangling.
Aloe Vera For Oily Hair
The balance necessary to hydrate the hair without adding fat is achieved with aloe vera, which cleanses the hair to the root
Aloe Vera For Dandruff
Thanks to its antibacterial and antifungal properties, aloe vera helps prevent and control dandruff, gives a fresh scalp sensation, relieves itching, and prevents hair loss.
Aloe Vera For Hair Growth
By stimulating the hair follicles and strengthening them, hair grows faster and looks healthy and shiny.
How to apply aloe vera to hair
Shampoo As The First Step
Aloe vera shampoos leave the scalp cleaner and help reduce and control the symptoms of dandruff and psoriatic outbreaks. You can leave it for one to three minutes while you rub your body so that it exerts its cleansing action.
Apply It To Your Conditioner
Aloe vera conditioner is beneficial for moisturizing, detangling, and preventing hair loss. Leave it for five minutes and apply it only from mid-lengths to ends.
Aloe Vera Face Mask
Ideal for dry or damaged hair and for oily scalps to control excess sebum. Apply your aloe gel mask to clean, damp hair, leave it on for 10 to 15 minutes and rinse with plenty of water. If you have a lot of oil on the scalp, do not apply the mask to the root and flush with the coldest water you can stand.
Conclusion
It is usually used topically as an acne treatment, to reduce stretch marks, to treat cold sores. In Addition, to calm the burning after shaving, and to treat oral problems such as gingivitis or mouth sores. However, we find it in products such as masks, soaps, creams, and, above all, shampoos, thanks to their properties for hair health.
Related posts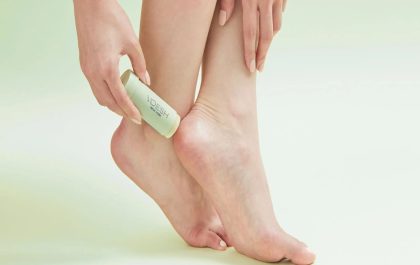 Introducing the Ultimate Heel Balm
Cracked heels can be both uncomfortable and unsightly, affecting your overall well-being and Confidence. Fortunately, there's a solution that can…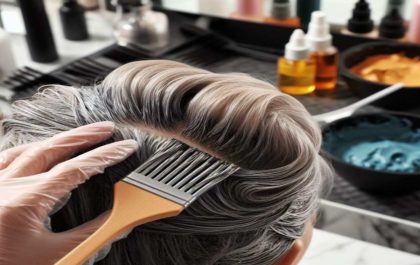 How To Use A Color Depositing Conditioner For Gray Hair
Stepping out of the salon with freshly colored, vibrant, and shiny hair is fantastic. But over time, that brilliance fades,…